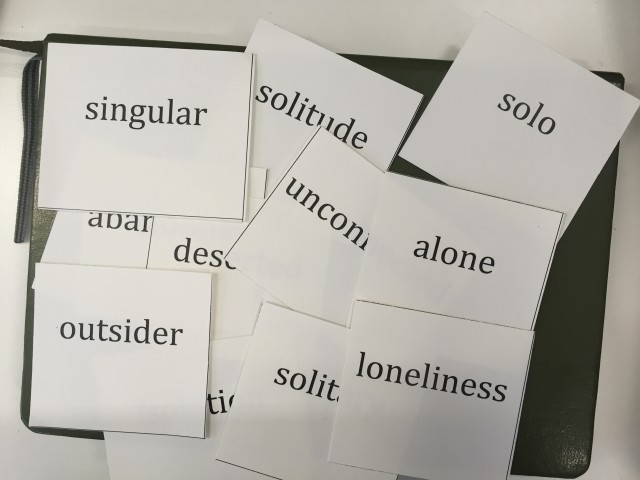 New works experimenting with how non-linear platforms can present differing positions, perspectives and voices. 
A work in progress with Korsakow.
"Can we cohabitate with you? Is there a way for all of us to survive together while none of our contradictory claims, interests and passions can be eliminated?" Bruno Latour, 2005
This work uses interviews, poetry, stories and music reflecting on various participants' experience of aloneness.
"It's one of the great pleasures of being alone is playing Bach on the piano…It's very liberating."
"I've experienced aloneness in the past as sadness I suppose."
"You need to suffer when you're alone, to get to the beautiful things as well."
As an experiment, I have taken the non-linear project into a linear form. This still plays with overlap and multiple voices and also includes text from conversations and emails.
And how does this material translate to Klynt, which is more of a forking paths kind of program? And I have realised there are so many monochromatic trees.
New Linears: This clip tests out some of the interview material with other pieces assembled from participants. This will be used in a short essay film with other contributions that are being collected throughout this project.